At a Glance
Tropical Storm Beta is several hundred miles east of Brownsville, TX.
New watches have been issued for portions of the Texas and Louisiana coasts.
This system may meander in the western Gulf the next several days.
Where this system ultimately ends up remains highly uncertain.
This slow mover is a potential flood danger along the western Gulf Coast.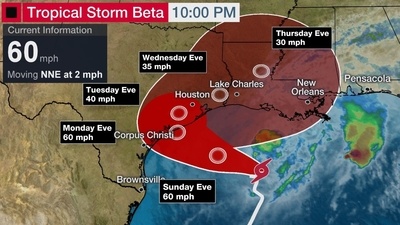 Source: The Weather Channel